Wednesday, July 20th, 2022
Since the dawn of social media, emojis have been a fun prevalent way of 'showing emotion' through any digital communication platform. 
From their start as the simple ':)' emoticons to the development of the 'emoji' that we know today –  they have become an essential part of not just social media, but a key element of a business's branding & advertising. 
In today's blog post, we will be breaking down the importance of emojis in your brand's marketing and how to start implementing them into your advertising campaigns.
But first, a bit of history on the emoji. 
History 
Emojis are small visual icons, created using Unicode Standard; the first emoji was created in 1999 by a coder employed by NTT DoCoMo, a Japanese mobile service provider. 
However, it wasn't until the 2010's that we began seeing emojis popularised outside of Japan, whereby Apple made the emoji a permanent part of its keyboard for IOS 5. 
As of July 2022, there are currently 3633 emojis available via Apple's IOS Keyboard with over 100 more to become available by the end of 2022.
The Stats 
So why should your business be using emojis? 
Using emojis in your brand's ad copy, Social Media & Email Marketing has been proven to boost engagement, CTR & open rates significantly. 
Just take a look at the statistics: 
-Facebook posts experience an impressive 57% lift when an emoji is featured
-Instagram content with emojis sees an engagement increase of 48%
-An emoji in the subject line of an email increases the open rate by 29% and the click-through rate by 28% 
But take note: Keep your emoji usage in touch with either your personal branding or the context of your post/ad, overusing irrelevant emojis to appear 'trendy' will not work in your favour, as they say, "No one likes a try-hard"…
Show Your Personality
Other than just being more naturally eye-catching for the audience, emojis can actually hold a vital part in how your audience sees your brand. Although the key component to any digital advertising is strong copywriting which conveys a brand's TOV clearly, adding an emoji is simply the icing on the cake. 
Including emojis in your marketing adds more trust and a humanising factor to your brand's image, ultimately allowing customers to stay loyal, as well as naturally boosting brand awareness. 
Emoji or not to Emoji…that is the real question
Finally, the standard for most brands is less is more when it comes to using emojis in your marketing – with 59% of consumers aged 18-34 believing companies are overdoing it. 
However, there are no rules to follow when it comes to emojis and truthfully it will depend on what you know will work well for your brand individually! 
For example…
Unicorn Cosmetics 
Although it is common for cosmetic brands to use emojis more frequently, due to typically appealing to a young female demographic, Unicorn Cosmetics takes that one step further, by 'breaking' the unsaid "less is more" rule and making it work in their favour. 
You will often see their ads covered with bright colourful emojis, which reflect the 'magical', 'fun' & 'girly' aesthetic that connects with their branding and makes them stand out from competitors.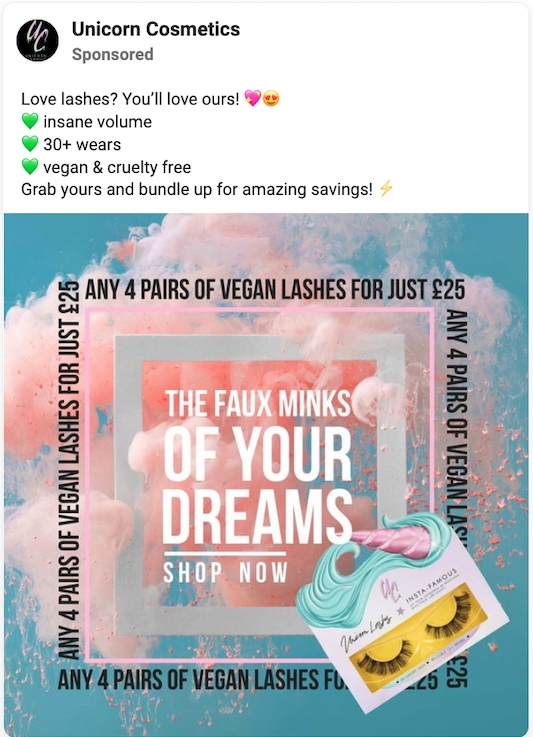 TUI
The 'bog-standard' use of emojis for marketing can be seen using Travelling Agency TUI. They use a selective & minimal use of the icons which relate to the topic of vacations/ travelling, which simply adds a more welcoming tone to their copy and is overall visually eye-catching for their audience.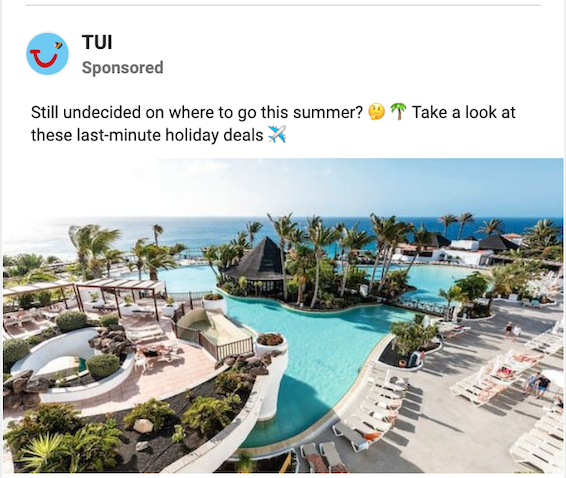 Balenciaga
Doing a complete 180, high-end fashion retailer Balenciaga refrain from using a single emoji (or much copy for that matter) in their campaigns, to keep a completely professional and exclusive aesthetic to their brand; with many higher-end brands feeling that emojis would 'cheapen' their overall tone of voice.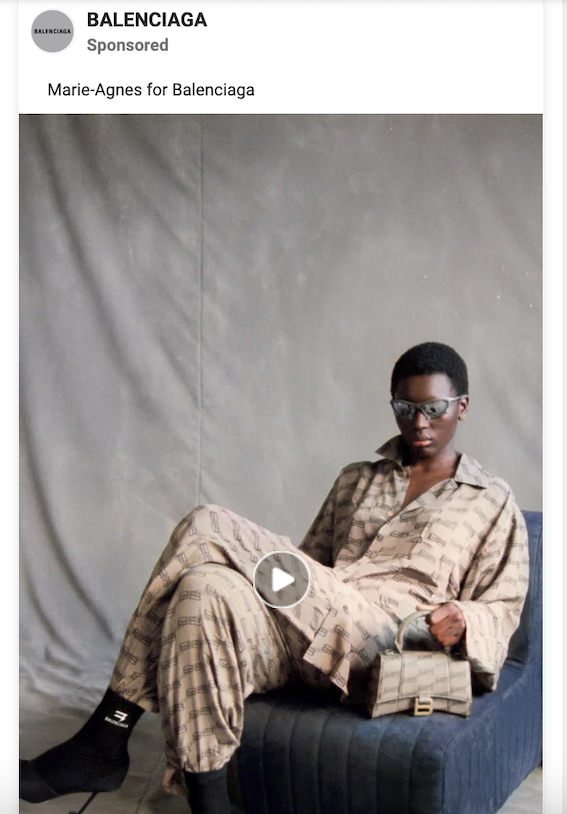 And there you have it! 
If you feel that your business could do with an emoji upgrade or further guidance with your Ad Copy in general, our specialist creative team are here to help! Book a call with us and get your business growing today 🚀
---